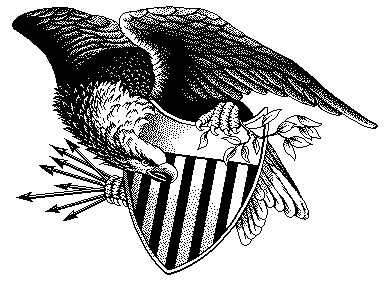 Last Call, America!
The Lord, the God of heaven & earth, says:
"Oh America, amongst the families of nations, I had a plan for you, a plan for good, a plan for right, a plan for blessing and a plan for destiny. Amongst the destinies of nations, I called you and set you apart. I reserved you as a place for believing people, people to be free, people who chose to be lovers of God rather than forced into a man-dominated religion. How you have abused this freedom! And turned it into freedom to wander, freedom to believe lies, freedom to live for your self, freedom to hurt others, freedom to declare values which are false, freedom to live for selfishness and greed, freedom to not walk in ways that are right. Oh how your heart hates and scorns the truth! Is there any hope left for you?
As filth abounds from coast to coast, your hearts love to wander. When will you return to Me? says the Lord of hosts. Almighty is His Name. Change your minds and return to Me! I am your Roots, your Foundation, your Life. I am your All. Turn then and regard Me in all your ways, for I am the Salvation you long for. I am the Answer for your cries in the night. I am the One Who made you and can satisfy you fully. It will not be the lover you seek or the earthly satisfaction you crave, but it will be the love of heaven. The love of Heaven. Intimacy with the Eternal One, the God of all the earth. You have missed the point and missed the mark. You have mapped out steps which lead you through a jungle of lies. Which bring burden and woe on yourself and needless bruises. You have deceived yourself. And then congratulated your own back for the steps you took. You are to be pitied and lamented. America, you have made a monster of yourself in My eyes. You are unable to be the delight of My heart anymore. I turn My back on you until you return to Me. I am the Lord. Holy is His Name.
Many in America take false comfort in their salvation, thinking themselves good enough for eternal life. But unless they repent, they will be damned in that day says the Lord. For no one is good enough. Not one. Only in the Cross of Jesus, the Blood payment of heaven can your sins be washed away. Obey the Old Rugged Cross and repent. Change your mind to exchange your filthy garments for the wardrobe of Jesus which will cover you white as snow. I am the Lord. Only in the Righteousness of Heaven can you be saved.
There will come a time of trouble on this country which has not been seen before. Politically, militarily, in many ways. Only the prepared will know the days in which you live. Prepare your hearts for heaven, My people. Come out from them and be separate says the Lord. Remember Lot's wife. Do not be deceived in her ways. Remember Jezebel and know that the fallen world has become this stench before Me.
I am the Father and Caretaker of souls, the gentle Shepherd, Loving Father. I am the King Who rules. And yet you set men in place and trust them as your salvation. But no man can save America. No king and no pompentate will deliver this people from the misfortune waiting for those who forsake God.
The cry of Love is heard and the people of Love must arise. People who long to know their God. People who want to walk in the way that is pure. People who desire a different way, a way that's clean. A way which sidesteps the filth of this world. A way which cries, 'holy.' A way which seeks that which is pure and clings to it. I say: The filth of adulterers will cling to your skirts and the evil of unseemly ways will plague you until you have swallowed your last hurt. And no amount of drunkenness will wash it away.
Arise and come away as one who loves and beloves the truth. Be a stalwart seeker. A child after God's own heart. Come out and be separate. A people who love the truth and long to walk in the way of the Father. Who desire to walk in the way that is holy. Who realize that the eternal way is the way which leads upward.
That trust in your own soul leads only downward. Angels which testify not of Jesus are not of God. And spirit guides and vain philosophies bring ruin upon your soul. Only in Me can you be saved. Thus says the Lord of heaven and earth. Amen."

To God's own, the Lord says:
"This is not a time to be slipsliding in the things and ways of this world, My people. Nor to let yourselves be consumed by earthly tasks and responsibilities, no matter how good they may be. This is a time to call on God. To seek Him. To know His ways. To commune with His Presence. A time to be found in God, doing the will of Him Who sent you. Make sure of your steps. And know that I am the Lord Who calls you and will do it in you. Phil. 2:12-13 Abide in Me. John 15 If My Word abides in you, you are a son of Mine and a daughter of Mine own heart. Be found there, nestled in the bosom of your God, within - not without. In the secret place of the Lord Almighty you will find rest and nowhere else. I am the Lord."
"Last call America" Free use clause: FreeUse.htm


For more, see site map







Part of the International spiritual discovery library:
A multicultural, worldwide online journey





Serving the spiritually hungry & stimulating spiritual insight through:
• Biblical teaching
• Prophetic revelation
• Spiritual songs & heavenly uplifting music
• Messages that feed the soul
• Web design & hosting





Asia Europe North America South America Central America USA United States of America

Go back to Table of contents






Brought to you courtesy of MacIndy web hosting

MacIndy.com
• Global Apple IT technical services
• Mac engineering
• Enterprise-level Apple administration, Casper JAMF engineering, administration & support
• Professional corporate, government & large network Macintosh IT services


• Serving companies, corporations, businesses & government organizations all over the world!
• Helping all kinds of Mac users around the US, Canada, South & Central America, Europe, the UK, Asia & the whole world!